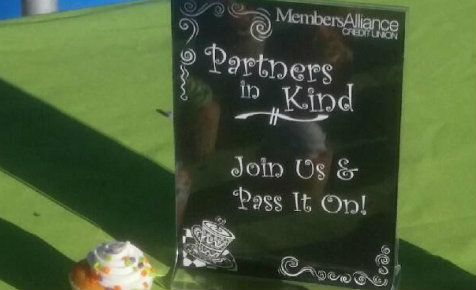 Our Partners in Kind (PIK) crew is still at it!
We randomly visit local businesses, groups and organizations to spread goodwill! We all know it's important to simply do a good deed just because ... but do we always act?
Whether it's buying beverages or providing snacks and refreshments for the patrons at a local coffee shop, a cafe, or even a handful of Rockford/Stateline area events, our PIK crew is out there to make you stop, smile, and enjoy your community!
Follow MembersAlliance of Facebook for surprise opportunities to win, and pop-in visits as they happen!
Here's a few of our 2020 Partners:
Baci's Kitchen
Francesco's Ristorante
Great Harvest Bread Co.
Louie's Tap House
Nunzio's Restaurant
The Olympic Tavern
Prairie Street Brewhouse
Rockford Art Deli
Rockford Roasting Co
Wired Cafe
Woodfire Brick Oven Pizza
Promoting goodwill, spreading good vibes, and encouraging you to join us & pass it on!