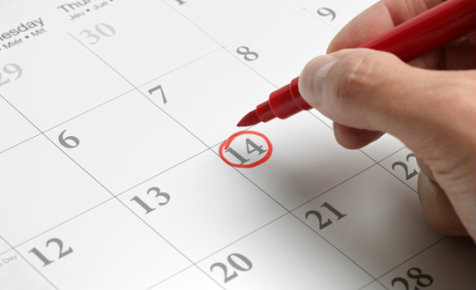 MembersAlliance is hosting a blood drive on 10/1 at our 2550 S. Alpine location
The Rock River Valley is extremely short on blood right now, so we want to help. MembersAlliance employees and members can sign up to give blood on-site on 10/1 at or Alpine and Harrison location from 9am-3pm. Donors must register ahead of time. To register please email Jeaneil Lanza at [email protected]
.
MembersAlliance to host a free community shred day on 10/9
We've been delayed due the the onging pandemic, but excited to finally be able to host a free community shred day. We' will be partnering with the Better Business Bureau to offer free on-site shredding of your personal documents. Shredding this material helps prevent and deter identity theft by keeping your personal and financial documents from falling into the wrong hands. Join us Saturday, October 9th from 9am to noon at our 2550 S. Alpine location next to our drive-up lanes for on-site material destruction. Please be advised: Limit of 2 boxes per vehicle to allow us to serve everyone attending.
More events coming soon:
Anderson Gardens Spooktacular Halloween event
Keep Northern Illinois Beautiful Boo Bash
Veterans 5K
Stateline YFC Holiday Raffle
and more...
Liberty Mutual representative on-site dates
MembersAlliance Credit Union is a participating credit union in the TruStage™ Insurance Program, offering you affordable (often discounted) insurance options for the various stages in life from Auto & Home Insurance, Life Insurance, to a health insurance marketplace.
As a credit union member, you could save hundreds of dollars per year when you sign up for the TruStage Auto and Homeowners Insurance Program. Get a quick online free quote, or if you prefer to speak to a local agent, call Lori Rigotti of Liberty Mutual at 847-658-6067 ext. 56892, or reach her on her cell phone at 779-772-2793 or email at [email protected]. Lori will also be at our Alpine and Olde Creek locations from 11am to 3pm on the following dates:
Friday June 11 - Alpine
Friday June 25 - Olde Creek
Friday July 9 - Alpine
Friday Jul y23 - Olde Creek
Friday Aug 13 - Alpine
Friday Aug 20 - Olde Creek
Friday Sep 10 - Alpine
Friday Sep 24 - Olde Creek
Friday Oct 8 - Alpine
Friday Oct 22 - Olde Creek
Friday Nov 5 - Alpine
Friday Nov 19 - Olde Creek
Friday Dec 3 - Alpine
Friday Dec 17 - Olde Creek
Staff Development Program dates
Our Staff Development Program has continued to grow, helping train and educate our staff on how to continuously improve and better serve you. These sessions focus on product and member service training, learning together in a controlled environment, with the goal of enhancing our staff's abilities to best understand and meet the needs of you, our members.

We will continue to post these early closings to our website and send out reminders through our email communications as each date approaches.

To facilitate these training sessions all locations will be closing at 1:00 pm on these dates:
Wednesday, January 13th
Wednesday, February 24th Cancelled. Branches open regular hours.
Wednesday, March 24th
Wednesday, April 28th
Wednesday, May 18 Cancelled. Branches open regular hours.
Wednesday, June 23rd
Wednesday, July 28 Cancelled. Branches open regular hours.
Wednesday, August 25th
Wednesday, September 22 Cancelled. Branches open regular hours.
Wednesday, October 27th
Wednesday, November 17th
Wednesday, December 15th