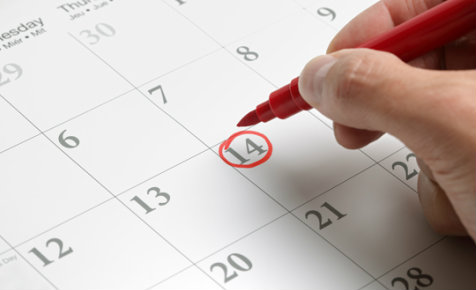 ---
The As, Bs, Cs, and Ds of Medicare: Understanding your Medicare choices
When the time comes to choose a Medicare plan or review your existing coverage the options can be overwhelming. To help you get started, we invite you to attend this free educational seminar. You'll learn all about your Medicare choices.
Tuesday, November 6th, 2018 | 6 - 7:30pm
MembersAlliance Credit Union
2550 South Alpine Road, Rockford IL 61108

Please call (815) 226-2260 to reserve your spot
---
Retirement workshops presented by Klaas Financial
Is retiring early an option? When should I take Social Security? What choices do I have with my 401K after retirement? These questions and more answered by the experts from Klaas financial.
Wednesday, November 7th, 2018 | 6 - 7:30pm
MembersAlliance Credit Union
2550 South Alpine Road, Rockford IL 61108

Space is limited. Please call Klaas Financial to RSVP (815) 877-8440 to reserve your spot.
One or more individuals are securities licensed through Investacorp, Inc. a registered broker dealer, member FINRA, SIPC. One or more associates are advisory licensed through Klaas Financial Assets Advisors, LLC., a SEC registered investment advisory firm. Klaas Financial Asset Advisors, LLC is not affiliated with Investacorp, Inc. FINRA's homepage, www.finra.org and Securities Investor Protection Corporation's home page, www.ssipc.org. Please contact Klaas Financial for a list of our full Email Disclosures.
Klass University or "Klaas U" is the branded name under which Klaas Financial Asset Advisors, LLC (KFAA) provides retirement planning education to the public. KFAA and MembersAlliance Credit Union are seperate companies. Investment products and services provided through KFAA are: Not a deposit. Not FDIC insured. Not bank guaranteed. Not insured by any federal government agency.
---
Staff Development Program dates
These sessions will focus on product and member service training, learning together in a controlled environment, with the goal of enhancing our staff's abilities to best understand and meet the needs of you, our members. We will continue to post these early closings to our website and send out reminders through our email communications as each date approaches.

To facilitate these training sessions all locations will be closing at 1:00 pm on these dates:
Our focus, our mission, remains to be the leader in our community in providing financial products, exceptional service, and financial education. We appreciate your understanding and look forward to better serving you in 2018!