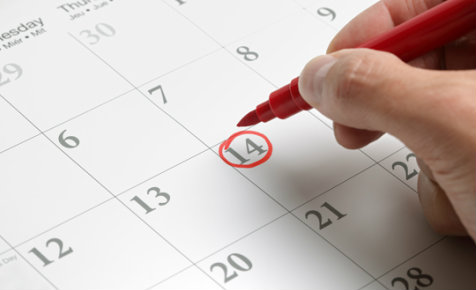 Join us at MELTFEST 2018!
MembersAlliance will be a participating sponsor in this fmaily-friendly festival on Saturday, March 24! To celebrate the spring season MELTFEST has tons of FREE family friendly fun for everyone! Located at Prairie Street Brewhouse and surrounding locations adults and chhildren can take advantage of any number of FREE activities:
Market and food vendors
Live Music
Ice Skating
In-Water Kayaking
Roving Entertainers
Science and Magic Shows
Kids' Fun Run
Bike Ride
5K Run
Kids' Crafts and more!
For more information you can go to http://meltfest.com/.
---
Money Smart Week Classes and Events
Come out for a variety of events and educational topics during Money Smart Week running from April 21st though April 28th. MembersAlliance will be presenting, hosting, or sponsoring a number of different events during the week:
Free Community Shred Day (with the Better Business Bureau and Paper Recovery Services)

When: Saturday: April 21st, 9:00 am to noon
Where: MembersAlliance Credit Union, 2550 S. Alpine Rd, Rockford

The A, B, C, and D's of Medicare: Knowing Your Medicare Choices

When: Tuesday April 24th, 6:00 - 7:30 pm
Where MembersAlliance Credit Union, 2550 S. Alpine Rd, Rockford
RSVP preferred

Money & Emotions: Understanding the connection and preparing for retirement

When: Wednesday April 25th, 6:00 - 7:30 pm
Where: MembersAlliance Credit Union, 2550 S. Alpine Rd, Rockford
RSVP preferred

Hey Guise?!?! Protect yourself against identity theft and financial scams

When Thursday April 26th, 5:30-6:30 pm
Where: Rockford Art Museum, 711 N. Main St, Rockford, IL 61103
RSVP preferred

Financial Freedom Fair: Budgeting, breaking the paycheck-to-paycheck cycle (English & Spanish)

When: Saturday April 28th, 11:00am - noon (adult English & Spanish), 10:00 - 11:00 teen
Where: Allen Chapel A.M.E. Church, 3000 Rural St, Rockford, IL 61107
Can RSVP
For more information on available classes during Money Smart Week please visit the money smart week events page at https://www.moneysmartweek.org/events. To register or RSVP if requested please call 815-226-2260 or email mlynch@membersalliance.org.
---
Staff Development Program dates
These sessions will focus on product and member service training, learning together in a controlled environment, with the goal of enhancing our staff's abilities to best understand and meet the needs of you, our members. We will continue to post these early closings to our website and send out reminders through our email communications as each date approaches.

To facilitate these training sessions all locations will be closing at 1:00 pm on these dates:
Wednesday, May 16th
Wednesday, August 15th
Wednesday, November 14th
Our focus, our mission, remains to be the leader in our community in providing financial products, exceptional service, and financial education. We appreciate your understanding and look forward to better serving you in 2018!