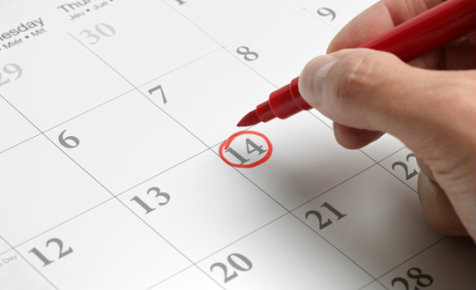 Money Smart Week (March 30 - April 6)
TeenSmart: Banking 101 for teens
When: Saturday 3/30, 9:00-11:00am
Where: MembersAlliance Credit Union, 2550 S. Alpine Rd.
Budgeting, saving, managing a checking account, and learning the basics of responsible credit and money management are skills that will benefit teenagers throughout their lifetime. We all know how challenging it can be at times. Adulting is not always easy! Join us for an in-depth 2 hour workshop where you'll learn invaluable information giving you an advantage in the money game.
Fear your credit score NO MORE:
When: Monday 4/1, 5:00-6:00pm
Where: The Nordlof Center, 118 N. Main St.
Credit reports and credit scores can seem complicated or even daunting. This doesn't need to be the case. Join us as we break down what goes into a credit score, how you can monitor your credit report, how to improve/maximize your score, and how to clean up past credit issues.
The A, B, C, and Ds of Medicare: Knowing your Medicare choices
When: Tuesday 4/2, 6:00-7:30pm
Where: MembersAlliance Credit Union, 2550 S. Alpine Rd.
When the time comes to choose a Medicare plan, reviewing your options can be overwhelming. To help you get started, we invite you to attend this free educational seminar. You'll learn all about your Medicare choices as we discuss Supplements, Advantage Plans, Part D Prescription coverage, and cost savings strategies for the years ahead.
Money & Emotions: Understanding the Connection and Preparing for Retirement
When: Wednesday 4/3, 6:00-7:30pm
Where: MembersAlliance Credit Union, 2550 S. Alpine Rd.
Join us as we discuss how to plan for retirement whether you're a young adult or approaching retirement age now, and how your emotions can have an impact on your spending, saving, traveling, and investment habits throughout your lifetime and into your retirement years.
Community Shred Day
When: Saturday 4/6, 9:00am-noon
Where: MembersAlliance Credit Union, 2550 S. Alpine Rd.
Help protect yourself against identity theft. Bring your unwanted personal documents for free, secure, ON-SITE shredding. Limit 2 boxes per vehicle please.
You can RSVP for classes by calling (815) 226-2260
---
Staff Development Program dates
These sessions will resume starting January 2019. All credit union branches will close at 1:00 pm on the 2nd Wednesday of EVERY MONTH (with the exception of November - 1st Wednesday). Our focus, our mission, remains to be the leader in our community in providing financial products, exceptional service, and financial education. The credit union staff will be working on group and individualized training during these afternoons to ensure the proper and consistent education and training so we can best meet your needs. We appreciate your understanding and look forward to continuing to better serve you!

To facilitate these training sessions all locations will be closing at 1:00 pm on these dates:
Wednesday, January 9th
Wednesday, February 13th
Wednesday, March 13th
Wednesday, April 10th
Wednesday, May 8th
Wednesday, June 12th
Wednesday, July 10th
Wednesday, August 14th
Wednesday, September 11th
Wednesday, October 9th
Wednesday, November 20th
Wednesday, December 11th