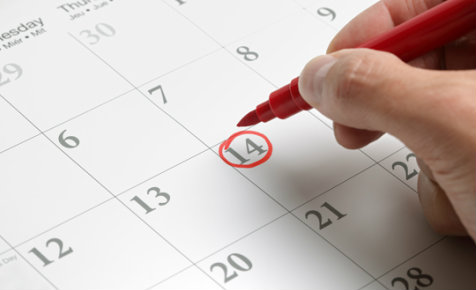 The As, Bs, Cs and Ds of Medicare Understanding Your Medicare Choices
When the time comes to choose a Medicare plan or review your existing coverage the options can be overwhelming.

To help you get started, we invite you to attend this free educational seminar. You'll learn all about your Medicare choices!

Date and Time: Wednesday, November 8th, 2017 from 6:00 pm until 7:30 pm
Location:
MembersAlliance Credit Union
2550 S. Alpine Rd.
Rockford, IL 61108
Pesented by Jeff Klinger, independent licensed insurance agent specializing in helping seniors navigate the Medicare process.
Please call MembersAlliance at (815) 226-2260 to RSVP for one of these upcoming Seminars. Space is limited.
Our Teen Xtreme Fall class registration is open for teenagers 15-17.
The Fall Teen Xtreme class is scheduled for Saturday October 28th, 2017, 9:00am – 1:00pm with registration open now until October 23rd, 2017.
The Teen Xtreme class is our FREE 4-hour program offered by MembersAlliance twice a year. It is designed to help teenagers age 15-17 learn how to responsibly and effectively manage their money for the rest of their life.
It's a comprehensive, easy-to-swallow course held at our main office (S. Alpine & Harrison location – address below). They'll learn good stuff about managing income, wise spending, saving, credit, and insurance. We'll even give them some tips on developing a personal financial plan to help them survive in the real world. Breaks and snacks are included.
As a graduate of the Teen Xtreme they'll receive a completion certificate and may want to consider opening a free checking account (available with debit card, online banking and mobile app)*.

Click here to complete the registration form and return to:
Attention: Anna Hauck
MembersAlliance Credit Union
2550 S. Alpine Rd.
Rockford, IL 61108
Or email to ahauck@membersalliance.org
*Some restrictions may apply. Class is open to teens age 15-17. Must pre-register. Class size is limited.


Staff Development Program
Starting this year, MembersAlliance is introducing our Staff Development Program, consisting of four all staff training sessions, occurring once quarterly. These sessions will focus on product and member service training, learning together in a controlled environment, with the goal of enhancing our staff's abilities to best understand and meet the needs of you, our members.
To facilitate these training sessions all locations will be closing at 1:00 pm on these dates:
We understand this will be a change for both our members and employees and we will post these early closings to our website and send out reminders through our email communications as each date approaches.
Our focus, our mission, remains to be the leader in our community in providing financial products, exceptional service, and financial education. We appreciate your understanding and look forward to better serving you in 2017!