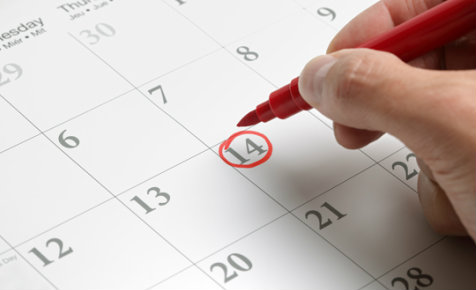 Starting to think about retirement?
Please join our friends at Klaas Financial for an upcoming seminar where they will answer the most frequently asked questions about retirement, including:
Am I financially ready to retire?
How do I read my pension packet?
Should I take the lump sum or monthly pension?
How does Obamacare affect me?
Rollovers & In-Service withdrawals
How much will I need for retirement?
Do I need Long Term Care Insurance?
When should I consider taking Social Security?
Are there other investments choices besides what is in my 401k?
Tuesday, February 12, 2019 | 6 - 7:30pm
MembersAlliance Credit Union
2550 South Alpine Road, Rockford IL 61108
Please RSVP to the Klaas Financial office at (815) 877-8440. Space is Limited.
One or more individuals are securities licensed through Investacorp, Inc., a registered broker dealer, member FINRA, SIPC. One or more associates are advisory licensed through Klaas Financial Asset Advisors, LLC., a SEC registered investment advisory firm. Klaas Financial Asset Advisors, LLC. is not affiliated with Investacorp, Inc. FINRA's homepage, www.finra.org and Securities Investor Protection Corporation's homepage, www.sipc.org. Please click HERE for a list of our full Email Disclosures.
---
Staff Development Program dates
These sessions will resume starting January 2019. All credit union branches will close at 1:00 pm on the 2nd Wednesday of EVERY MONTH (with the exception of November - 1st Wednesday). Our focus, our mission, remains to be the leader in our community in providing financial products, exceptional service, and financial education. The credit union staff will be working on group and individualized training during these afternoons to ensure the proper and consistent education and training so we can best meet your needs. We appreciate your understanding and look forward to continuing to better serve you!

To facilitate these training sessions all locations will be closing at 1:00 pm on these dates:
Wednesday, January 9th
Wednesday, February 13th
Wednesday, March 13th
Wednesday, April 10th
Wednesday, May 8th
Wednesday, June 12th
Wednesday, July 10th
Wednesday, August 14th
Wednesday, September 11th
Wednesday, October 9th
Wednesday, November 6th
Wednesday, December 11th