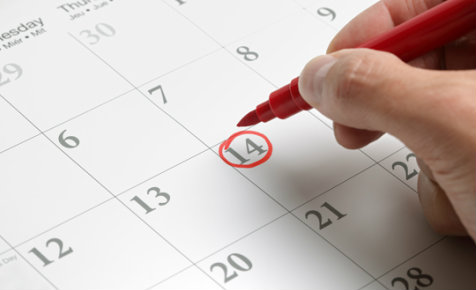 Rockford Park District's "Sounds of Summer – Music in the Park" Concert Series
Enjoy local musical groups perform under the stars at these free public concerts located at Sinnissippi Park's band shell.
MembersAlliance Credit Union is proud to be continue our sponsorship and support of this popular summertime offering.
We'll even be on-location for a few performances this year, so come by, say hi, and enjoy the show! (You'll even have a chance to win some free passes to another local Rockford Park District favorite on days when we're there.)
We'll be on-site:
Tuesday June 6th for Phantom Regiment
Thursday June 29th for Rhythm Rockets
Thursday July 20th for Dwayne Dopsie and the Zydeco Hellraisers
Thursday July 27th for The Blooze Brothers
All shows begin at 7pm! We hope to see you there!
Women in Business Expo and Luncheon
Visit the Expo hall to see Rockford area business and what they have to offer. Want to stay for lunch? To register and learn more about the even visit the Rockford Area Chamber of Commerce website here: http://www.rockfordchamber.com/events/Women-in-Business-Expo-and-Luncheon-1909/details
Date: Thursday, June 22, 2017 10:00 AM - 1:30 PM CST
Location: Giovanni's, Inc.
610 N Bell School Rd
Rockford, IL 61107
Midway Village Museum's Gala: The Rockford Plate
July 13th from 5:00 - 9:00pm
The 2nd Annual Rockford Plate Gala will transport guests to Rockford during the roaring 1920s! Guests will give the secret password to enter the Speak Easy and into the historic village neighborhood who have opened their doors for this special night. In each of the 5 homes, a different Rockford ethnic group will feature fabulous food, music, traditional clothing, educational displays, decorations, photo ops, and much more! Guests are then invited to enter the Glitzy 1920s Club for the glamorous Main Street Celebration where all guests will gather for live Dixieland music, dancing, dessert, and more!
Make A Reservation
Admission: $55 per person
RSVP Deadline: 5 pm Thursday, June 29, 2017
For more information or to register, contact Midway Village at 815-397-9112 or www.midwayvillage.com.
Introducing Our Staff Development Program
Starting this year, MembersAlliance is introducing our Staff Development Program, consisting of four all staff training sessions, occurring once quarterly. These sessions will focus on product and member service training, learning together in a controlled environment, with the goal of enhancing our staff's abilities to best understand and meet the needs of you, our members.
To facilitate these training sessions all locations will be closing at 1:00 pm on these dates:
Wednesday, August 16th
Wednesday, November 15th
We understand this will be a change for both our members and employees and we will post these early closings to our website and send out reminders through our email communications as each date approaches.
Our focus, our mission, remains to be the leader in our community in providing financial products, exceptional service, and financial education. We appreciate your understanding and look forward to better serving you in 2017!