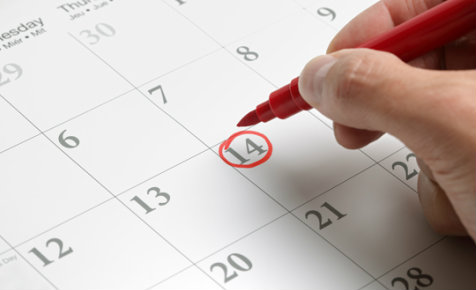 15th and Chris Food Truck will be at our 2550 S. Alpine Rd location!
If you're in the area this Thursday May 24th from 3:00-5:00pm and have a hankering for some tasty food, stop by our parking lot and visit the 15th & Chris food truck!
They will be serving burgers, ice cream and more from their delicious menu.
Want to plan ahead? Their menu can be found here: http://15thandchris.com/#menu
---
This Thursday, May 24th is National Red Nose Day!
Inside our 2550 S. Alpine location, available from 9:00am-5:00pm will be a fun interactive photo booth where participants can have their pictures taken. Donations will be accepted in which the proceeds will go towards the fight to end child poverty. Help us support this great cause!
---
Staff Development Program dates
These sessions will focus on product and member service training, learning together in a controlled environment, with the goal of enhancing our staff's abilities to best understand and meet the needs of you, our members. We will continue to post these early closings to our website and send out reminders through our email communications as each date approaches.

To facilitate these training sessions all locations will be closing at 1:00 pm on these dates:
Wednesday, August 15th
Wednesday, November 14th
Our focus, our mission, remains to be the leader in our community in providing financial products, exceptional service, and financial education. We appreciate your understanding and look forward to better serving you in 2018!