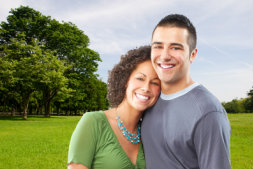 Become a Member
MembersAlliance Credit Union is open to anyone living or working in Winnebago, Boone or Ogle county, or if you have an immediate family member who is a member, you may be eligible. All it takes is a $25 deposit into your new savings account to start experiencing the credit union difference. Concerned about moving all your accounts at another financial institution to MembersAlliance Credit Union? We offer an easy Switch Kit to assist you in moving your accounts, automatic payments, and direct deposit over to MembersAlliance Credit Union, simply and smoothly.
As a credit union member, you are an owner! We are governed by a volunteer Board of Directors and hold an annual meeting open to all voting members. Credit unions were created for working people to provide more affordable, consumer banking products to their members. You'll experience better loan rates, lower fees, and added benefits.
To become a member, simply visit any of our locations and meet with a member service representative. Be sure to bring a photo ID, along with anyone who you want to have signature authorization on your account(s). We'll explain all the product options and benefits to you and make it easy for you to join the MembersAlliance family.